THE LATEST IN
Podcast
[audio src="https://traffic.libsyn.com/secure/coachedpodcast/Coached-PYP-2021-0112a-Coach_Musings_01-Embracing_Change.mp3" /] This episode of the Coached podcast is about the pain and glory involved in embracing change - for anyone who is currently going through a life transition, a company transition and even a major event, such as the loss of

How do we remain results-orientated without feeling like we are making sacrifices or that the process is unsustainable? Today's episode was created in response to an inspirational submission by our good friend, Adam Fried, for our regular segment, "How I live

Are you ready to start over? Let's do it! In this episode, Coach Keren is joined by Kristy Gayton, an Entrepreneur, Productivity Expert, Podcaster and like Keren - a woman who started all over. Starting over is a scary and exciting
THE LATEST IN
Lead With Enthusiasm
We just wrapped our first three-day Sold Out RESET RETREAT here in Austin, Texas At the retreat, 17 superstarts experienced the finest in transformational coaching within the intimate sphere of Austin's iconic Hotel Magdalena. After spending three days in our high

This one is for my stressed out, overwhelmed superstars who seem to be hitting a bottleneck/ ceiling with their success. I have a question for you: ​What's an investment you've been wanting to make, but have been putting off? ​ Maybe you've been

Does your home spark joy? Does your job spark joy? Is your office decluttered and organized, which makes you actually WANT to sit at your desk and make magic? Do your friendships spark joy? Do your rituals and routines feel fantastic? Does your love life
THE LATEST FROM YOUTUBE
Detox Your Mindset with Coach Keren
Are you stressed, stuck, feeling like you're not living to the fullness of your and your team's potential? If you are, then I want to talk to you about my number one best-selling talk and workshop, Detox Your Mindset.
THE LATEST IN
Live With Enthusiasm
We just wrapped our first three-day Sold Out RESET RETREAT here in Austin, Texas At the retreat, 17 superstarts experienced the finest in transformational coaching within the intimate sphere of Austin's iconic Hotel Magdalena. After spending three days in our high

This one is for my stressed out, overwhelmed superstars who seem to be hitting a bottleneck/ ceiling with their success. I have a question for you: ​What's an investment you've been wanting to make, but have been putting off? ​ Maybe you've been

Does your home spark joy? Does your job spark joy? Is your office decluttered and organized, which makes you actually WANT to sit at your desk and make magic? Do your friendships spark joy? Do your rituals and routines feel fantastic? Does your love life
THE COACHED PODCAST
The must-listen for superstars who want to be, do and have all they can in their career, business and life.
Private Programs
The fastest, best and most effective way to work one on one with one of the most accredited, acclaimed, experienced and effective coaches in the world.
THE LATEST IN
Date With Enthusiasm
Ugh. Valentine's Day. Am I right? It's ok. A lot of us feel this way. In fact, I got so many dating questions for today's new episode of the COACHED podcast, I struggled to narrow it down to just THREE! But

Hey, Superstars. Like you, there aren't many email newsletters I actually like. But there IS one I love - Hitha Palepu's. Why? Because it is chock full of brilliant book, article and podcast recos (and some shopping indulgences) that are always

As you head home for the holidays this week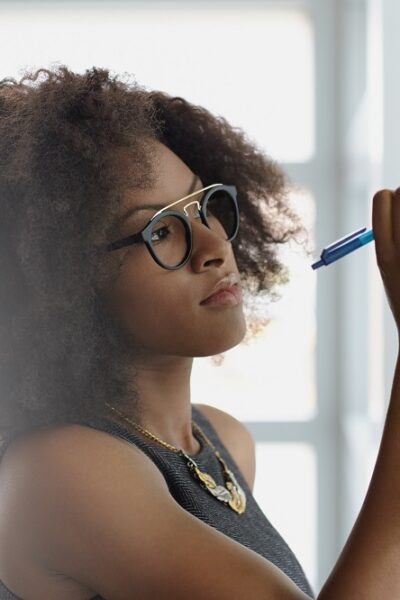 ARE YOU AN OVERACHIEVER LOOKING TO GET TO THE NEXT LEVEL?
If you are, you know that you can't get "there" from "here." You may feel stuck or stunted.
And if so, chances are it's you who are sabotaging your own success in one way or another. To hone-in on the exact pressure point -
READ COACH KEREN'S ASSESSMENT OF THE 4 WAYS YOU SABOTAGE YOUR OWN SUCCESS
The privilege of a lifetime is to
become who you truly are.
Carl Jung