Coach Keren
SUCCESS
STORIES
"The privilege of a lifetime is to
become who you truly are."
— @Carl Jung
"My work with Coach Keren has been the most profound work I have done personally and professionally in my life….If you have a chance to work with Keren, don't hesitate."
When Amanda joined Private Coaching, she was burned out on her career, did not really know what she wanted to do, and she was ending her marriage. Over our time together, we reset her mindset and got her ready to re-launch. She has since streamlined her offerings to be congruent with her vision, broadened and focused her client base and raised her prices. She also met the love of her life. That's a return that is, in her words: "immeasurable."
AMANDA MINTZ, FOUNDER, AMCM PREMIER TALENT RECRUITING AGENCY
"Working with Keren has been the best investment I made in my professional development and personal growth."
David Fudge, Founder, APLOS
"This was a life-changing experience for me. I got much more than I thought I would be getting. Not only did I gain clarity about what type of job I was supposed to get next or what type of step I am supposed to take in my career…I got so much more. I learned who I am and what I want. I've now started my own business, and it feels like a great fit. Finally"
By the time Julia signed up for Private Coaching, she had reached a pivot point. She had already arrived at a place where she had gotten everything she wanted – the top-level job at a major fashion house, she had the lifestyle and the relationship – but she was not happy and not fulfilled. So when all that collapsed, she hired me. It clicked. Julia, who had not only struggled with a lack of clarity but had also struggled with imposter syndrome, she gained confidence and a mindset that was crystal clear about where she was going next. As a result, she has created a new fashion company that is sustainable, transformational, profitable and scalable.
JULIA GOMEZ PERALTA, FASHION DESIGNER/ CEO
"If you're thinking about this but worrying about not having the time or the money: I don't think you don't have the time, and I definitely think you can afford it because it's such a small investment in the overall scope of your entire life and to change the trajectory of your life…. And frankly, what your earning power can be just by virtue of finding out what you find out doing this work, and all the doors this opens."
When Tracy first began working with me, she was emerging from her first ten years of being an entrepreneur, having already built a very successful company (Hatch Beauty), established her family, and conquered what many might consider the summit. From the outside, everyone thought her life looked amazing. But on the inside, she was struggling to find real joy and happiness.
We worked together on recalibration. Instead of working externally (towards goals), we used my defined method to work internally to "untangle the knots." That shift produced the biggest pivot in Tracy's life and career to date. She has since launched a new thought leadership platformed, streamlined her offerings to be congruent with her vision for her next level. By her own account, she also got what she came for, waking up eager and tackling the days with more enthusiasm than ever before and less stress than ever before.
TRACY HOLLAND, SERIAL ENTREPRENEUR, FOUNDER: POTENTIAL TO POWERHOUSE
"Keren is incredible at helping you demystify the fog, helping you clarify your thoughts, helping you find your purpose, helping you find your energy and helping you connect with what it is that actually drives you."
Having worked with me on and off for four years now, HoomanYazhari, a seasoned CEO, founder and board member, has hired me as coach to his billion-dollar teams, but also as coach and sounding board for his own epic success.
HoomanYazhari, CEO, Mobility Capital
"I can't imagine what my life would be like today without having worked with Keren. It was one of the most profound experiences I've had."
When Margot began working with me, about a year ago, she was seriously confused about what she wanted to do with her career.
She was hitting every wall imaginable with every action she took seemingly coming up short and just making her grind harder and harder towards something she wasn't even sure she wanted (sound familiar?).
Through the work, Margot says she found herself, as cliché as that sounds.
She got clear on what motivated her, what she wanted to do and how she wanted to grow her career.
She became a certified coach herself.
She created two fantastic workshops centered around productivity, purpose and gratitude and has sold them twice to Tiffany & Co, performing these there and at summits before hundreds of people.
She has infinitely improved her relationship with herself, her husband, her daughter and even …her in-laws!
Margot Janks, Coach and Tiffany & Co. Executive.
"I really can't think of my life without Keren and without the tools she has given me."
Eva joined as a seasoned superstar who was simply, in her words, "ready to take things to the next level."
She'd been an investor for ten years, hailing from a lucrative career on Wall Street.
But she felt "stuck." She'd been looking for places and inspiration to grow and had come up short.
She was in what she calls a BTS cycle: Busy Tired Stressed. There can be no growth or inspiration from there.
Working with me, Eva took the time to dig deep and untie the knots that were keeping her from truly going big.
She has learned how to leverage her time.
How to make the right decision from a place of calm and knowing (a "hell yes!")
How to establish her profile as a thought leader.
And how to command an expanded portfolio that actually reflects her values and adds meaning to her life.
It has all paid off. Since we began working together, Eva has:
Established her thought leadership – truly becoming and embodying the Conscious Investor
Launched her successful podcast, Beyond Capital
Seen the launch of her first book, The Good Your Money Can Do
Closed her second multi-million dollar fund in less than a quarter (it used to take her MONTHS to hit these numbers)
And she reports feeling good, clear and happy each day
Eva Yazhari, Founder, Beyond Capital Fund and Conscious Investor magazine, Author: The Good Your Money Can Do
"The LIVE WITH ENTHUSIASM program was a shot of energy that I needed in my life... I look forward to work with Keren again in the future."
Andin Fonyonga, Group head of legal & compliance at global fashion group
Sometimes, you know that things are stagnant and not working for you, but you don't quite know what you want, what's next or what to do. Here's what MARIA did about that and how coaching helped her make a pivotal, transformative change
Maria Peralta
Erica Franko has mastered her inner psychology. After years of struggling as an exhausted, over-extended Type A, she has worked to create her own road map to being successful, AND confident, AND happy. After working with Coach Keren Eldad, Erica shares that she now has the frameworks to thrive in virtually every situation — her career, her social, personal, financial … and even spiritual life. Not just this week, or next month … but FOR LIFE. What Erica has gotten out of coaching is a deep appreciation for her life, and a knowing that it is a RICH life. Watch her incredible testimony to learn about how she did this
Erica Franko
Did you know you can have what you want AND you can have it now? Too often I see well-intentioned women sitting on the sidelines, tethered to less than ideal paychecks, hope-addicted to "one day." Meghan Houle was NOT one of them. She seized the moment after hearing one of my talks, acting on inspiration and WENT FOR SOME HIGH LEVEL COACHING. As you will see here, she has stepped out of feeling powerless and into her superstar success as a certified coach in her own right, raking in $25k right out of the gate! Talk about a return on investment.
Meghan Houle
Paula was... Was feeling stuck in her corporate job... Had disconnected from the feeling of joy in her work... And took a leap and invested in herself by deciding to work with a coach. In her words - she has not regretted the decision to get coached for one second. In coaching, Paula has done the hardest work on herself yet. She dug deep and found incredible strength and vision. She has now left her job and is embracing the new chapter of working on her own with amazing moment and success. Her head is in the game... She is clear on her goals... She has resources to guide her and build her biz plan and get organized And she's only begun!
Paula Kaplan
"Keren is an absolute dynamo. She has had a direct, meaningful impact on me and my business in a very short period of time (a few months). As a person that hears a lot of claims and hokum, this is the real deal. That said, to get the most out of the work with Keren, be prepared to go all-in, and do the work to earn this valuable reward. This is not a passive program, and not something you do while you're on the treadmill. A value at twice the price, and truly a blessing in my life."
– Lawrence Perkins, CEO, SierraConstellation Partners and Best-Selling Author of "Don't Be a Stranger"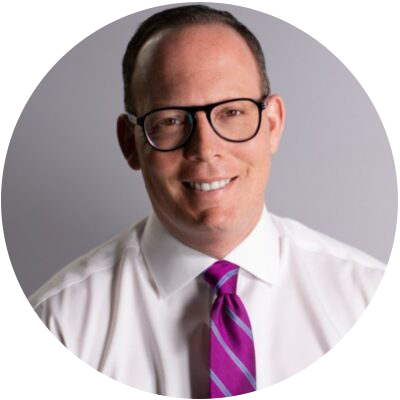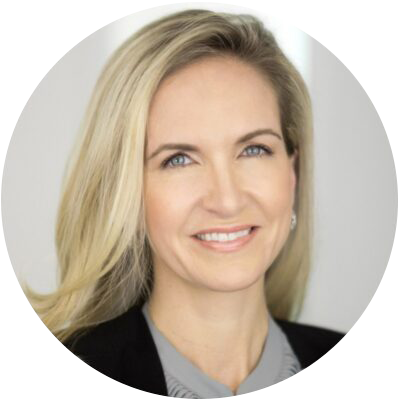 "When it comes to choosing a coach or speaker, there are loads of contenders that talk a good game, but Keren - who actually was a C-suite executive herself - actually makes it happen."
– Kristina Buckley Kayel, CMO, Van Cleef & Arpels
"Live With Enthusiasm has changed my life! With LWE- I accomplished ALL (I came for) in 8 short weeks- despite being busy as hell with a hectic job, a move, and parenting during a global pandemic! Keren blessed me with guidance and tools I will use for lifetime. This program made me realize that I've always been so focused on doing instead of being; I've lacked faith, and let my limiting thoughts get the better of me. With LWE- I've changed course. Keren also helped me gain true clarity on my strengths and feel comfortable talking about them and focusing in on these instead of my weaknesses."
– Melanie Samarasinghe, Twitter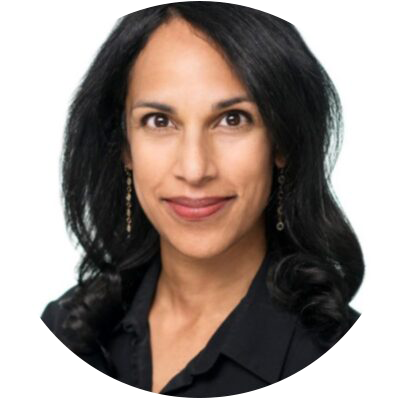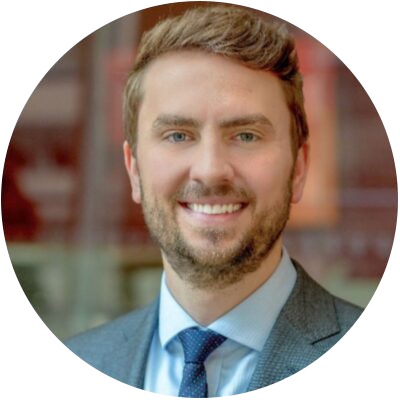 "I am so very lucky to have met Keren and graduated to superstardom through her program. All facets of this course (discussions, readings, targeted reflection, podcasts, etc) helped guide me through the fundamentals to achieving growth, and therefore, happiness both personally and professionally. As a sales manager, I have taken so much away from this course. A deep, eye-opening look into my own habits, values, and beliefs allowed me to gain alignment and bring much more confidence and purpose to my career. I couldn't recommend this course highly enough!"
– Jacob Wylie, Bloomberg
"Keren is an enthusiastic executive coach/speaker. Her energy is contagious even through a Zoom meeting! Our team members felt inspired after hearing her keynote "Change with Enthusiasm." Keren provided easy takeaways on how you can shift your mindset and adapt to change in a positive way. We're looking forward to working with her again!"
- Rebecca Waits, Chief People Officer, SierraConstellation Partners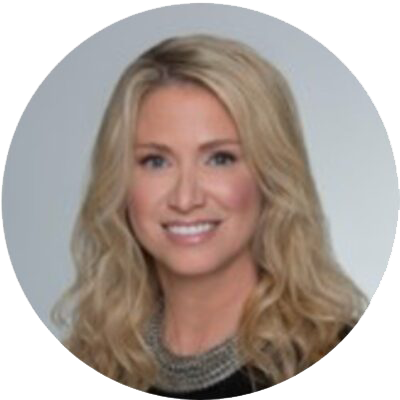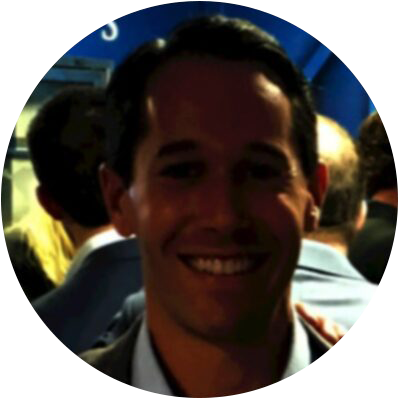 "Keren is a rock star. I can't recommend her highly enough foryour company, for your YPO forum or for pushing yourself to ahigher level. She's amazing."
– Brian Ladin, CEO, The Delos Companies
"Keren brings the energy. She has spoken at our company TaskRay twice. Her ability to tailor her message to fit your company along with her one-of-a-kind delivery and attention to detail for her talks ensures that your team or audience will walk out with new knowledge, renewed vigor, and concrete steps to put her ideas into action. I can't recommend Keren highly enough for your next event."
- Jamie Cole, COO, TaskRay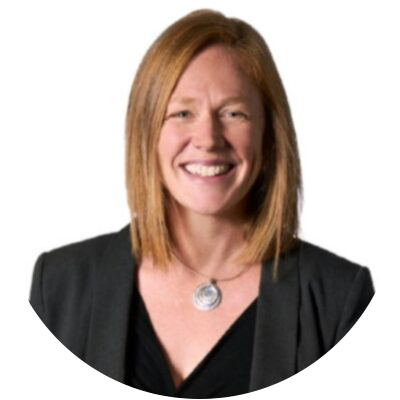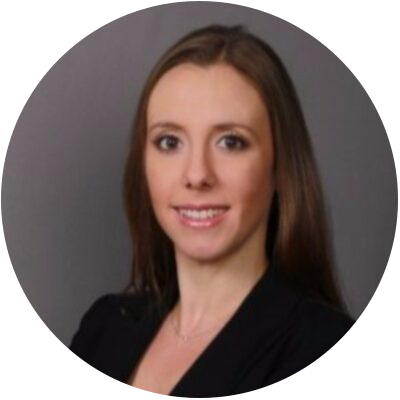 "Keren is a powerful Coach and Speaker, with a unique talent for motivating teams and individuals to success. I have had the pleasure of working with Keren in many capacities and can personally attest to her professionalism, drive to help others succeed, and commitment to enabling greatness."
– Kelly Restagno, Head of Learning, Development and Training, Luxxotica
"Our team loves Keren, and these talks help them bring important subjects to the table and find solutions - which is exactly what we want! She delivers – don't hesitate to hire her, she never disappoints!"
– Gaelle Devins, Associate Director Global Customer Service, IWC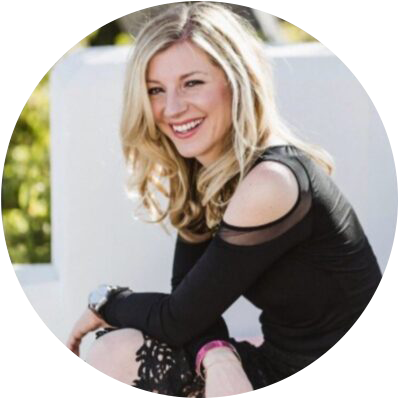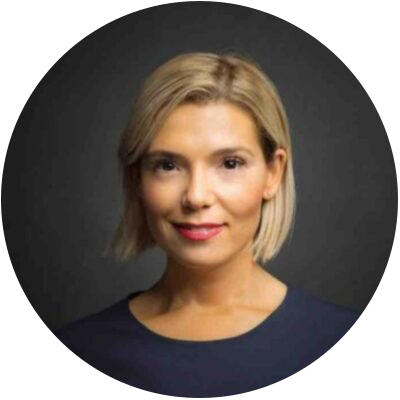 "(With this seminar), we emerged more united and inspired than ever. Beyond strategies, concretely, I feel that the program has unlocked something really powerful in each of us and as a team. I am very enthusiastic to see the momentum picking up and the difference this will make for us."
– Yana Valletta, Global Legal Counsel, Global Fashion Group UK
"Live with Enthusiasm is enlightening, informative and thought provoking. The content and the concepts take time to digest and implement but make huge differences when implemented."
– Alice Kennon, West Coast & Texas PB Sales at Jefferies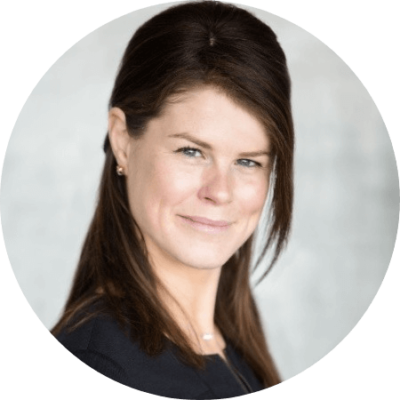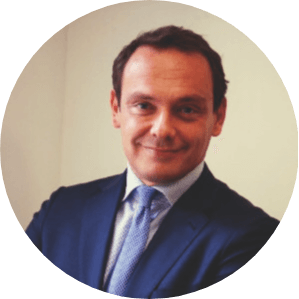 "Great coach and person - Took the Elite Private Coaching with a lot of enthusiasm and would definitely recommend it to anybody who wants to thrive in their profession. I will definitely get back to her for more wisdom, grazie Keren!"
– Gennaro d'Andria, Founder and Principal, 3D Legal
"When I started working with Keren, I had recently left a career as an executive for a small pharmaceutical company I had worked at for 15 years. I left because I felt as though I was living a life that didn't feel like me. How I spent my days was nowhere aligned with what I loved and I was really discontent, exhausted and generally "blah". Once I made the brave move to resign, I was on a quest for happiness that had me move cities and really upend my whole life. Strangely enough, six months later, I was frustrated that even after so many changes, I was still kind of discontent and really feeling unfulfilled with this new life that I had really thought was the answer to all my problems and would make me super happy. I reached out to Keren hoping for clarity around my purpose, so I can find some real happiness, and what I received was SO much more."
"Keren taught me to think differently. She guided me through the fears and limiting beliefs that had led me down the wrong path with her full support and humor to soften the tough realizations. She helped me gain clarity on how I can best be of service and what I really want out of life - and they were not at all what I had been previously shooting for. The practices and tools I have learned have fundamentally changed the way I live. I now feel more ease, happiness and enjoyment than I ever thought could be possible."
"Keren cites Carl Jung's quote on the signature line of her emails "The privilege of a lifetime is to become who you truly are" and that is what she has given me. She has put me in touch with myself - like a North Star to guide my decisions and bring me back when I miss a step. Because of our work together, I have greater love for myself and others, confidence and am truly excited for the present moment and what comes next."
– Cynthia Saunders, Naples, Florida