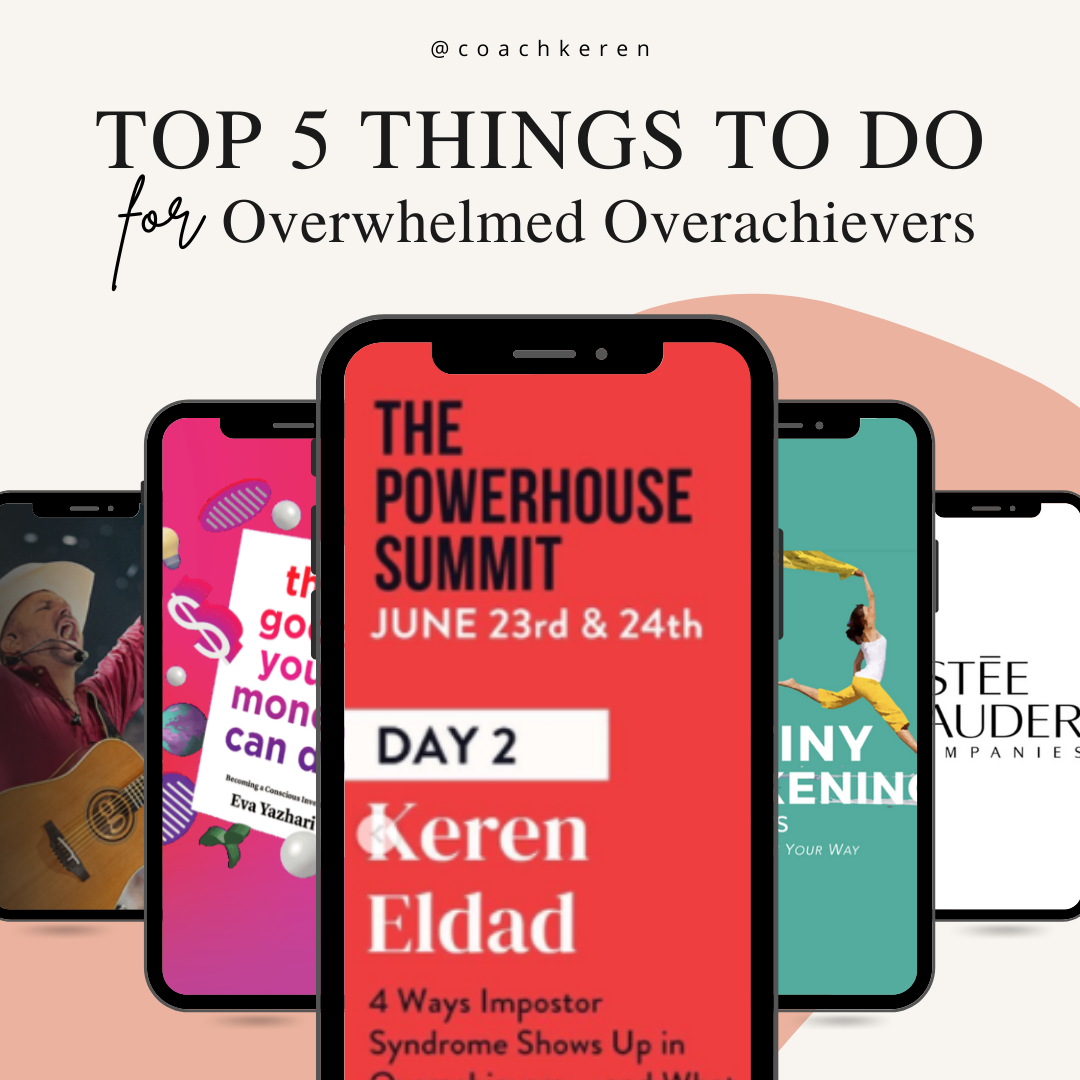 Top 5 Things to Do for Overwhelmed Overachievers
One of my favorite opening lines in a book ever is:
"Let's start with a brief history lesson:
In the past, everything was worse."
– Rutger Bregman, "Utopia for Realists
Sometimes, many of us get so caught up in problems that we don't notice how far humanity has come. Sometimes, we don't even notice how far WE ourselves have come.
Sure, things are not perfect and not good enough, but: have they ever been?
PS: is perfect even possible?
As I edge closer and closer to my mid-forties, I gotta tell ya: the eighties were nowhere near as comfortable as these times, and that's just 30 years ago.
So I've been thinking about this, the improvement that comes with time, and why it eludes us, particularly the intensely wired and goal-oriented superstars among you out there. Here are my two cents: I think it's because a lot of us run too much, rarely pausing for long enough to get some perspective. To unclench our jaw. To inhale deeply.
If this resonates and you are feeling like you're just running and running, let's pause together.
I invite you to step back and take in these 5 offerings that will clear your focus and connect you with some appreciation for how far you've come.
1. Listen: The Destiny Awakening Interviews (podcast). This week, I spoke with Andrew Hryniewicz(for just 15 minutes!) about the most common ways that overachievers get in the way of their own happiness. It's a phenomenon you've heard me call"The Superstar Paradox."
If you're in need of a boost and would like to:
Discover the reason you need to connect with why you want what you want, and why you do what you do…
Learn how to remove the mental block we all have against change…
Find out how to make decisions that get superstar results…
This one is for clarity and connection. Enjoy.
https://podcasts.apple.com/gb/podcast/superstar-paradox-keren-eldad-destiny-awakening-interviews/id1548449352?i=1000525868888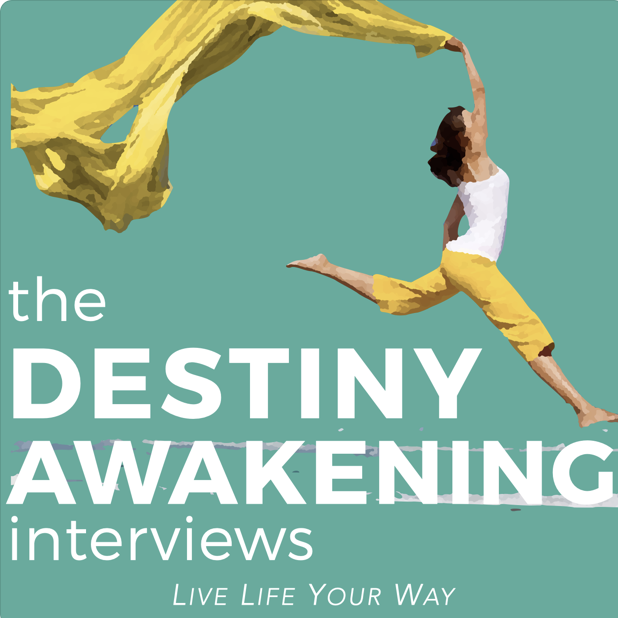 2. Sign Up: Ignite the Powerhouse Within (Summit). It's this week! The masters that have helped @tracy_holland_mindset on her own entrepreneurial journey will be joining @potentialtopowerhouse for its inaugural Ignite the Powerhouse Within Summit on June 23rd and 24th. Cameron Diaz, Sallie Krawcheck, Dr. Amy Shah….the lineup is just fantastic. And be sure to catch my talk on Thursday, June 24th.
You won't want to miss this. Use promo code KEREN for your ticket.
Link to get tickets: https://www.potentialtopowerhouse.com.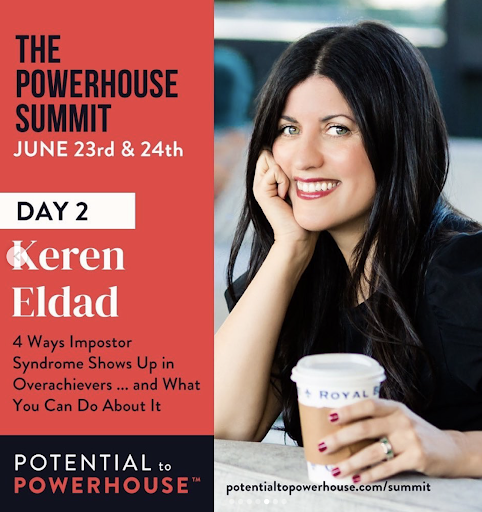 3. Gather for a live talk that will inspire and uplift you: If you happen to be in NYC or know someone who would be interested, wanted to share an in-person event that Soho House is hosting for Eva Yazhari's book launch of The Good Your Money Can Do. The event takes place onTuesday, June 29 at 5:30pm.
Check it out and feel free to RSVP (SH members only) here: rsvp@beyondcapitalfund.org
4. Learn from a master to re-connect with your WHY:  Watch the Garth Brooks documentary on Netflix.
Fun fact: I did not know Garth Brooks or his music before I met Ryan. Perhaps you think I was living under a rock, but the truth is probably closer to that I simply never veered too far from Madonna's side. No matter, now I know… and I am impressed.
Garth Brooks: The Road I'm On is a 2-part docuseries on Netflix that details the life of the star that was *(is?) the best-selling solo artist of all-time. To be sure, Garth Brooks has had a storied career, hailing from a tiny town called  Stillwater, Oklahoma, with his ability to sing, play the guitar and cover songs from many different genres. The trials and tribulations are mesmerizing to watch, as recounted in intimate interviews with Brooks, who by now is on the other side of that climb, and then some. But you know what I loved the most?
Him. I can see his appeal -and it's unique. It's bigger than Madonna's. Brooks tells stories – even the smallest stories – with a cry in his voice. You can see his soul through his eyes. He feels like love. Watching something like that roam the earth is always mesmerizing, and will open your heart to what is possible not only for one human – but for YOU.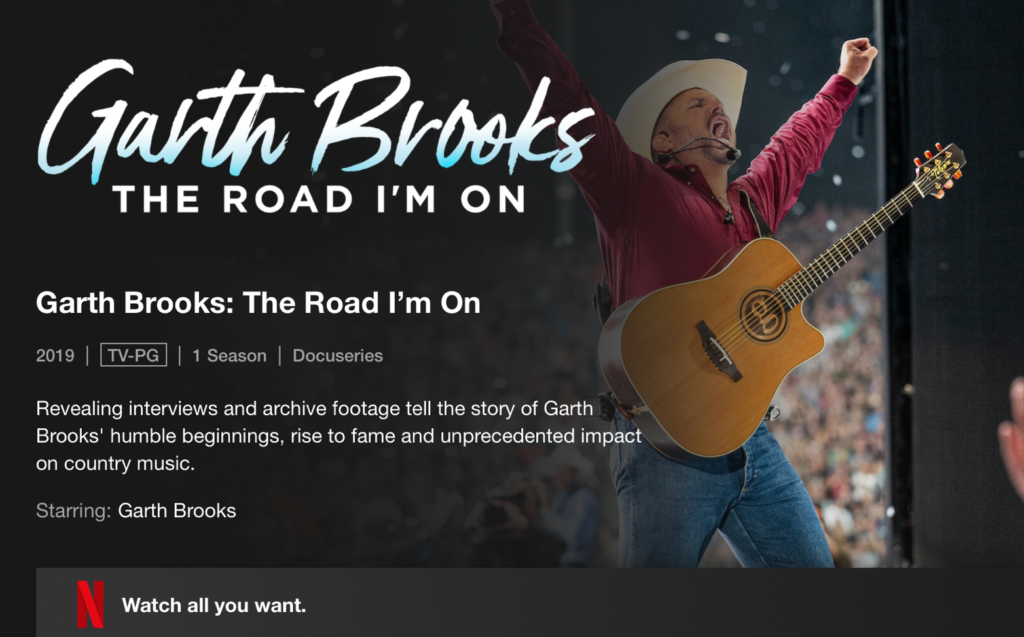 5. This week, I'll also be speaking for the Estee Lauder Companies…about Purpose. Oddly enough, it ties in to what I've been thinking about vis a vis you superstars out there who are sometimes (understandably) too overwhelmed to appreciate the progress inherent and available in any moment.
At the end of this talk, I often talk about a scene in the musical I love most, Jersey Boys (sorry, LMM fans). In that closing scene, a scene in which we see the Four Season inducted into the Hall of Fame, the character "Frankie Valli" turns to the audience and says:
"They ask you "what was the high point?" Hall of Fame, selling all those records, pulling Sherry out of the hat, it was all great. But four guys under a street lamp, when it was all still ahead of us, the first time we made that sound, our sound.
When everything dropped away and all there was the music.
That was the best."
When everything seems to swirl around you, remember the music. It's what you came here for.