Superstar,
You're probably familiar with this: You decide to start a business/ get serious about working/ saving more money/ show up in your relationships, FEELING that motivation for change that one only feels the DAY BEFORE a diet.
For the next few days, it works. You are amazed by your own exceptionalism. "I don't even need a break", you think to yourself, whilst crushing your own to do list.
A few more days pass and suddenly you realize, mid-scroll usually, that you've run out of steam. You are suddenly OK again with missing the workout, you reach for the banana milkshake, you buy the shoes because you know that treatin' yourself feels a lot better than budgets.
And just like that…. your initial boost of motivation has ended up like Oprah's diets did in the 1990s. Yo yo-ing until the momentum is completely gone, and you are back at a stand-still.
… and you beat yourself up over it! "Oh, I'm so lazy. I'm so irresponsible with my spending. I can never get this done."
​
Some of you out there will begin to think there is something wrong with you.
​
Let me save you some time: there is NOTHING wrong with YOU. What's wrong is MOTIVATION, that's what.
This is because motivation is a limited resource, as it comes from a LIMITED mindset.
Motivation is your brain's operational response to a perceived threat or reward. This means it is EXTERNALLY focused, comes from a need to change something circumstantial, rather than intrinsic, and it also means it is chasing an external (safety from, or reward through).
In other words, it is the adrenaline your mind will conjure up for you when you are, for example, attempting to save more money, by either fueling itself through the terror of being broke, or the potential exhilliaration of having more cash on hand.
In this sense, it is finite. This is because your brain can only take so much fear (fear / responding to threat is not a long term solution. Your brain, and eventually YOU – will rebel. Don't believe me? Try scaring ANYONE into following ANY agenda for fear of reprecussions from you. They will take about 5 minutes to turn against you).
The point is -motivation is limited in its effect. We only have so much of it, and once it's depleted, that's it. It also depends on harshness towards yourself, so while it can, short-term, be a trigger for making a change — do not rely on it, because it's fleeting and punishing.
What works INSTEAD?
Inspiration, that's what. This is one of the things I go deep into in my premium coaching course that will be revealed in full throughout our next retreat – the 

Midlife Awakening Retreat in Mexico

.
​
UNDERSTANDING Inspiration, learning how to identify it, connect with it and sustain it – requires that you overcome the psychological barriers to it, and radically improving your sense of self-confidence so that you can use it to pivot and lead, in the second half of your life – a truly RICH life.
​
Let me tell it to you straight: No one will ever create a rich and awesome life for you.
​
YOU have to tap into this inspiration and you have to decide to invest in this thinking, learning and support if you want to start making changes today.
​
If you do, you could be living a completely different life one year from now, as has been the experience of so many of our incredible clients.
​
The powerful psychological frameworks I share in this program have helped my clients to pivot to new careers, find and align with their purpose, make peace with themselves after a crossroads in life, and make millions of dollars — and live a life beyond their wildest dreams. They can do the same for you, too.
​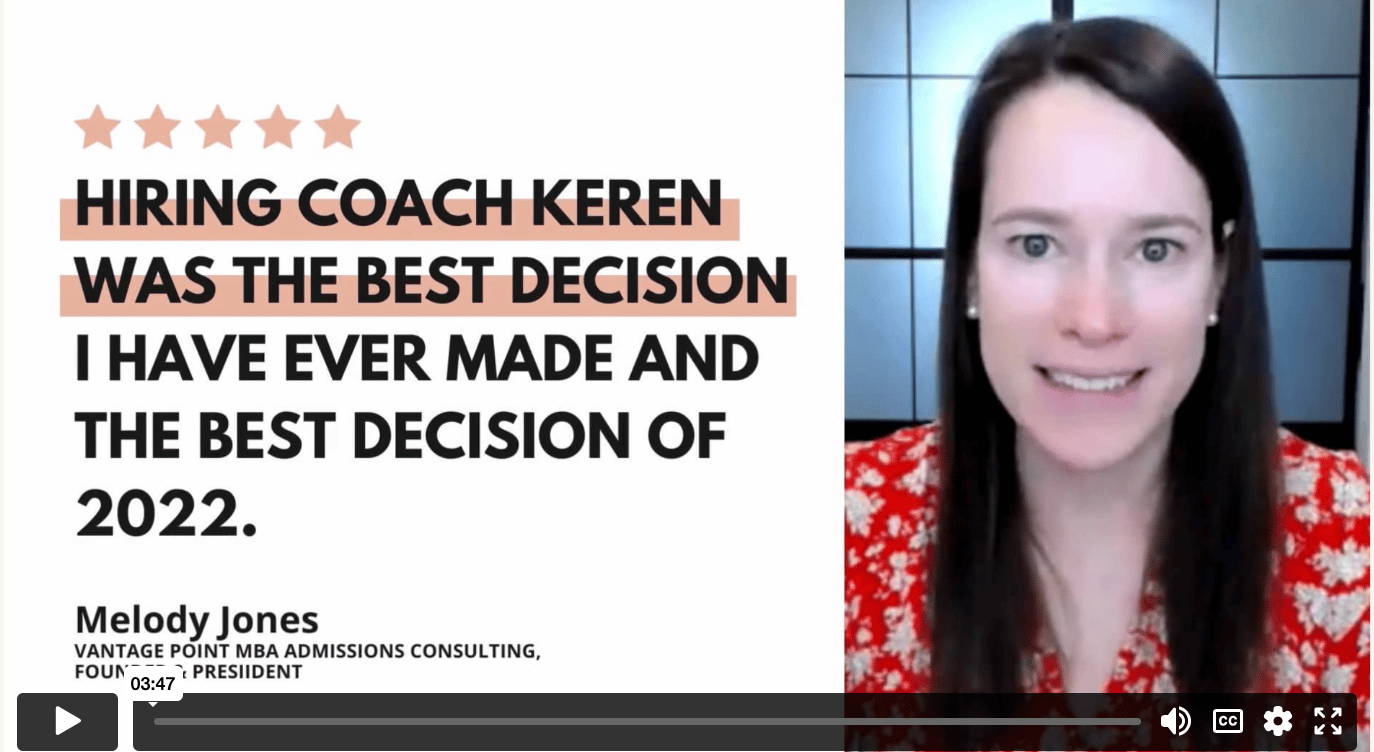 ​
​
​
Note that what will be imparted in the next retreat will be aligned with our ethos here at With Enthusiasm. None of our programs here are about tactics.
​
The REAL work is about starting from the inside out and tackling your psychological barriers. If you don't fix those, no magical tactic will ever work.
​
The best part: You don't need to filter through all the lessons I had to learn to to get here. You can start right now, or hop in to refresh right now, or go to the NEXT LEVEL right now.
​
If you have never been to a retreat or in coaching, CONSIDER this:
​
We spend our whole lives admiring people who've mastered their metiers: artists, athletes, entrepreneurs.
​
Rarely do we take a minute in so doing to sit back and ask how they got there, truly. My guess is that like me, pre-though, so many of us would think, "They were born with it." Others will think – talent and hard work.
​
If this is what you believe, it's not the full picture. Of course we all have different talent levels and, putting in the work does helo. But at the very highest levels of ANY FIELD, it's our psychology and the sequence/ method that sets apart the winners, and for these – it is COACHING that makes the difference.
​
I know you want to crush your mental barriers and become more confident. I know you want a roadmap for the next phase of your life, meaning clarity about your dreams and what you can do to make them a reality THIS YEAR.
​
The retreat I am offering you isn't just about "more information" or more motivation – you need none of these, and you KNOW what you should do. It is go inward.
​
So: … are you ready to confront your own inner psychology?
If not now, when?
​
JOIN US in Todos Santos, for the Mexico Midlife Awakening Retreat and get ready to go INWARD.
​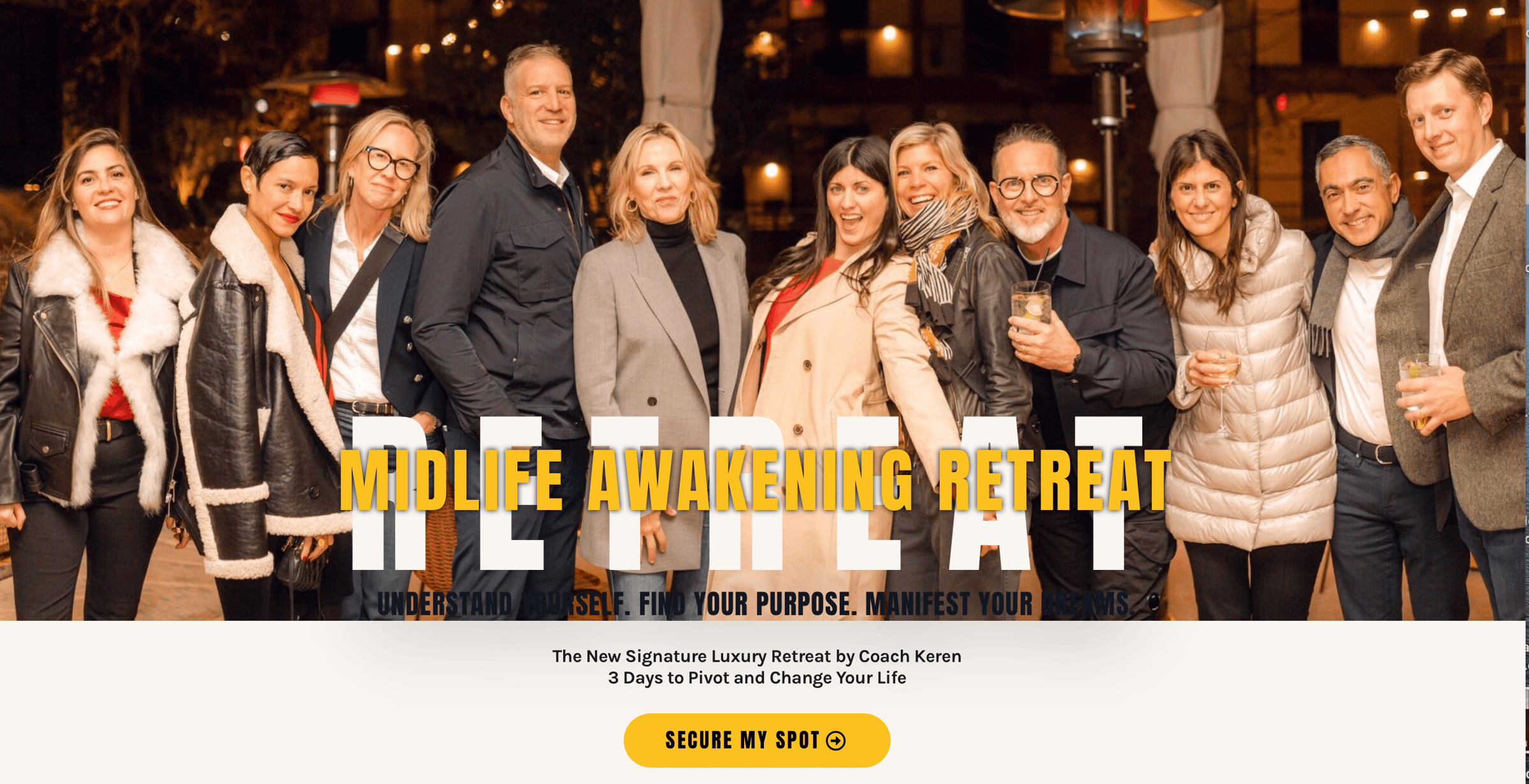 ​
​
​
​
No matter where we see you for Elite Coaching, it is our absolute privilege and mission to help anyone who is ready to truly know who they are and receive all that they came to this life for. That is what inspires US to do what we do, and to keep on keeping on – no burn-out or stagnation in sight.
​
To your success,
​
Coach Keren and the With Enthusiasm Team