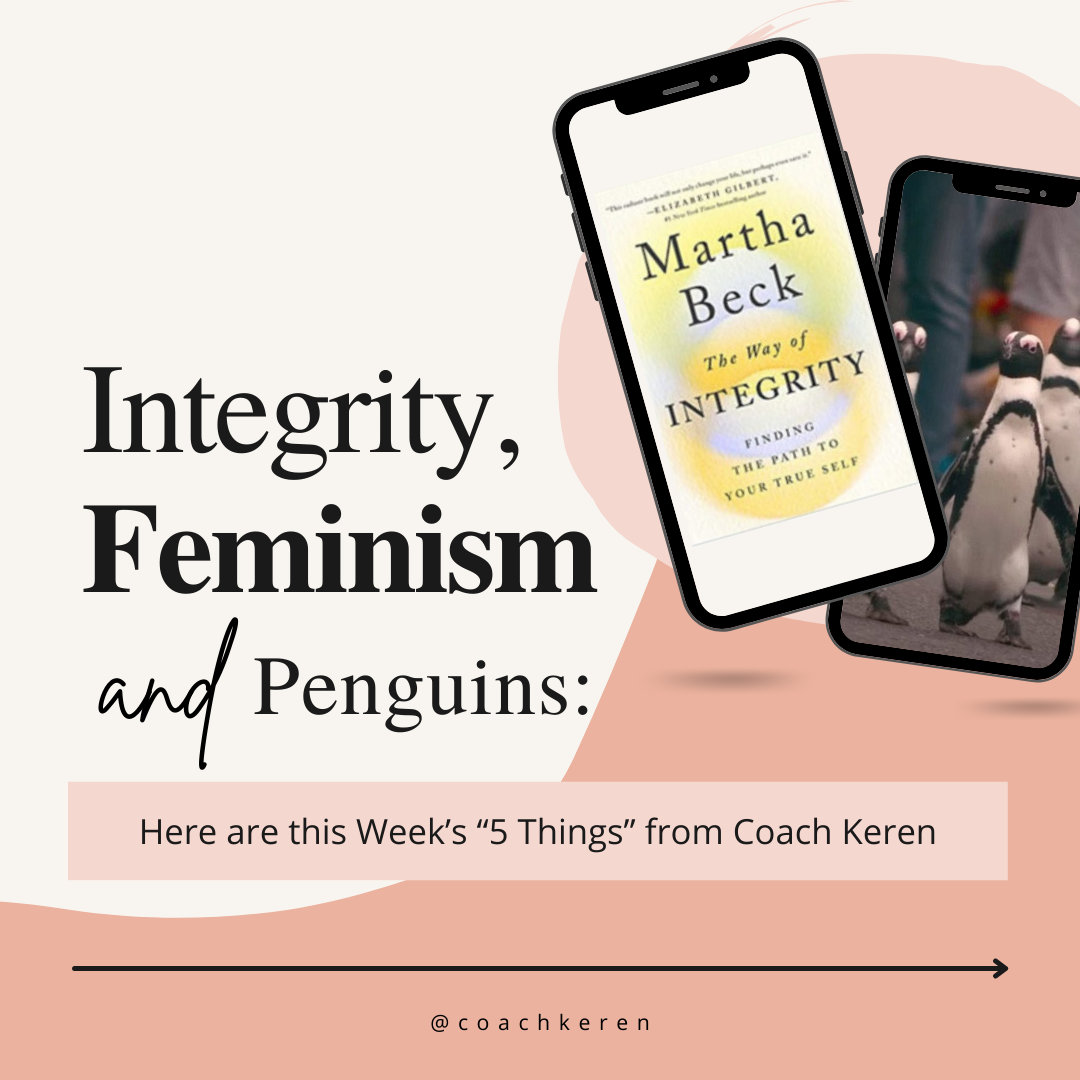 Integrity, Feminism and Penguins: Here are this Week's "5 things" from Coach Keren
Since it's July, what with Independence Day celebrations and my undying love of summer, I have spent the last week not really working but thinking.
It's good to think. In fact, I clear hours and hours of my schedule to just think, reflect, write and seek inspiration. This is easier for me, I believe, than it would be for a Gen Z counterpart because you see, I grew up thinking. As a kid, I spent hours and hours alone in my room, listening to Madonna, staring at the walls, dancing, writing, and thinking.
This week's offerings come with all that I have ingested in this period of thought, so that you, too, may be inspired to reflect and just…BE.
1. READ: Every now and again I read a book and think: "that's GOOD." The Way of Integrity is such a book. It is a book written by the kind of coach who honors this entire field in which I work, a book so illuminating it can set your life off on the path of FREEDOM. I hope you will read it. Here's the link.
​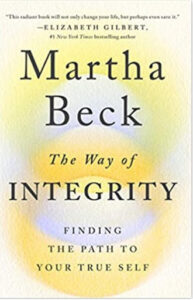 2. LISTEN: One of the things I spend a lot of time thinking about these days is the way forward for modern Feminism and women's rights. The pandemic compounded my preternatural beliefs inequality by pairing these with my newfound favorite mini-series on Hulu, MRS AMERICA, as well as with the real-life return to 80s anti-Feminist dystopia.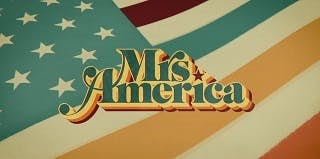 Not to be repetitive, but as you know…Millions of women left their jobs during the pandemic because of childcare. Now that schools are reopening and lockdowns are lifting, many women are going back to work… but many aren't. How is the situation right now from the perspectives of an economist and a mother? Well, here's a great listen to ruminate upon that. It's a recent episode of Planet Money. I hope you will check it out. Incidentally, if you feel like deepening the exploration, here's a recent episode I did of the Coached podcast on this subject.
3.WATCH: Like you, I did not think I needed to watch another penguin movie…until I found one that served as a perfect metaphor for the state of humanity. So I am just going to come out and say it:
Penguin Town is the best new Netflix show you need to watch now.

In fact: Penguin Town's eight episodes are not enough. This pseudo-reality show (a whole new kind of documentary) follows different penguin families during their summer shenanigans in a South African town as if they were people like you and me just going on vacay, complete with backstories and hilarity.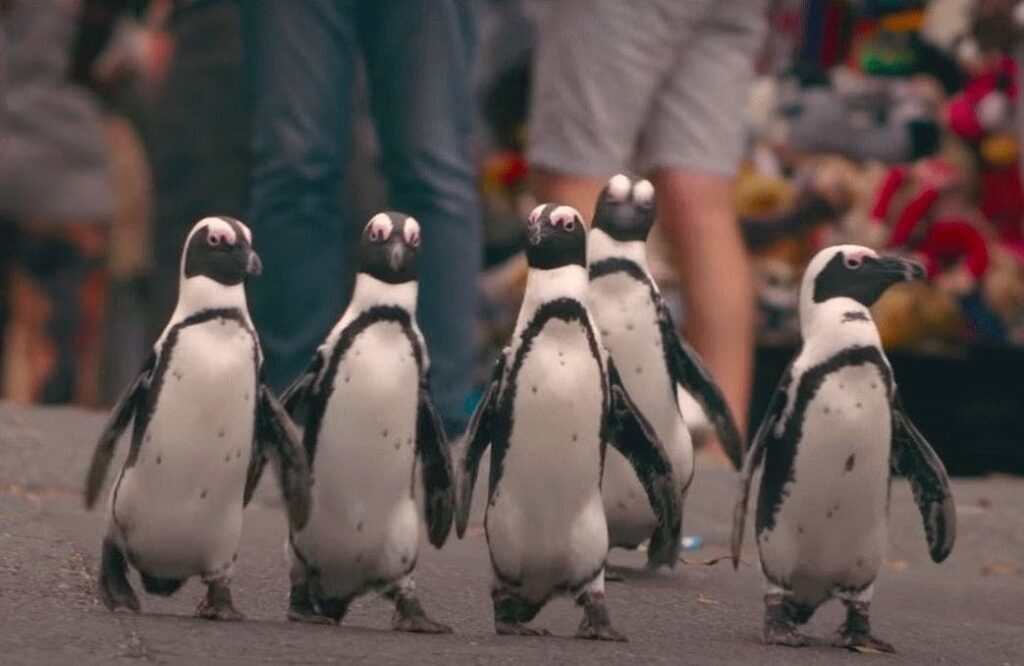 I think you'll like it, even if you aren't a documentary buff. And it's not even because these animals are so darn cute.
The heart of the show is real: there are high stakes in nature, as there are in life. You will be hard-pressed to walk away from the show not realizing profoundly that life is worth fighting for.
4&5: THINK. For me, thinking and reflection boil down to two consistent things I DO to create the space and impetus for thought:
BLOCK CHUNKS OF TIME OF THE CALENDAR FOR "NOTHING." (seriously. Do this. It is good for you).

READ/ WATCH AND LISTEN in those blocks of time, and then spend time just digesting the information. I am lost in thought for a good 15 minutes after each episode of The Crown, every mini-break in an Eckhart Tolle book, and each time I sit down to write a thank-you note. It really does come down to taking the time.
It's summer. Take the time.
I hope you will.