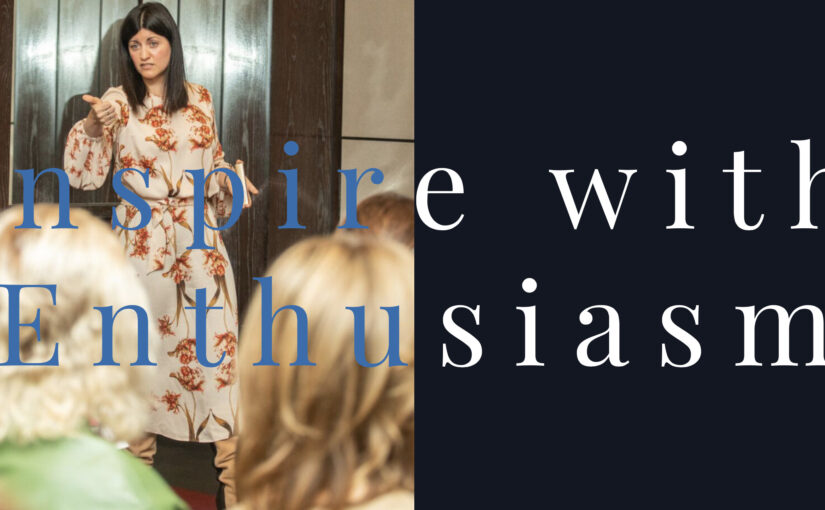 How to Become a Sought-After, High-Paid Thought Leader and Speaker
Newsflash: BUILDING A THOUGHT LEADERSHIP BRAND and BECOMING A KNOWN SPEAKER IS HARD.
But it doesn't have to be a huge mystery, nor a long journey of trial and error.
Many of you probably met me for the first time as a speaker. You may have watched my TED talk, or attended one of my webinars, or even seen me live.
If you have, you may have been inspired to do the same. SO many people want a platform – want to get their voice and valuable expertise out there. Well, I am here to tell you that if you ARE called and ARE an expert, you deserve to do the same. Also, you CAN. All you have to do is:
establish your expertise
do the work to become world class
And: gain followers, or get KNOWN
Let me walk you through each step so you can begin plotting your very own roadmap towards notoriety and success.
establish your expertise means GET CLEAR on what problem you solve, who do you solve it for, how do you solve it and WHY YOU, or why are YOU the person to solve it and why you CARE. Clarity here establishes your foundation. Without doing proper work around this, you will just set yourself up for a lack of focus. And as I like to say – when you think you serve everyone (or answer "everything") – you serve no one (and by that token, "nothing).
once you know what you do and why you do it and establish that expertise, you are going to have to break through a lot of noise -meaning, a LOT of others who are just as awesome as you are (I know, I know. Hard to believe…but true). To do this, you are going to want to create talks and materials that are world class. You will have to put in the work and the integrity to create true works of originality. Thoughts that are WORTHY of thought leadership. I teach this and also teach things like executive presence and the art of writing talks that sell through storytelling. I even teach you how to master the webinar format and use it (and many other media) as marketing tools. The point is this? You gotta get really good. Think about it: your desire is for grown ups and great, distinguished companies to hire you, right? Well, you should earn that. It is so well worth your time. It's fun, too.
when you are ready and your platform (meaning, your expert status and presentation materials) are ready to go: it will be time to grow. This stage is about marketing and systems for success. Here too I can save you a lot of time and set you up for proper revenue streams. I used to think this was just something one grew organically. Today, I know that speaking is a big and serious business. Come to play and it will PAY. In this phase, I want you to consider a podcast, business scaling systems, social media, email marketing, books, Advertising, PR, personal programs and even retreats, high traffic strategies (like online / volume sales) and more – so that you, like me, will soon be running a multiple six figure business. Or, WHY NOT – a 7-figure speaking business! YOU set the limit. YOU be the next Yuval Noah Harari or Brene Brown. I WOULD LOVE IT.
My new program for public speaking and thought leadership, Inspire With Enthusiasm, has been created to walk true experts through each of these phases, including doing the over-arching and most important work of managing your mindset for and through success and fame.
I just outlined the phases in a nutshell so you understand what is involved, that yes – you CAN, and that each step can be broken down for you with a LOT of time saved through a sales coaching program like INSPIRE.
If you would like to learn more about each phase, ask me any questions relevant to your stage on the journey or join the waitlist for the next INSPIRE WITH ENTHUSIASM Group Coaching Series,