7+ Client Wins to Inspire you to Get Coached
What happens when you become a Coach Keren client?
You get incredibly clear about what's important to you. This brings a lot of peace.
You're able to connect with your purpose, your needs and your values. That's certainly an awakening for many people.
You become much more skillful in business and in your communication, which in turn impacts your relationships positively.
You are able to notice old patterns you want to avoid – and actually avoid them.
Your action-taking will be more effective.
You start to experience a new level of results in your life, your career, and your relationships.
What's cool for me is I get to see those results and to celebrate them with you. To inspire any of you who are interested in going to the next level and wondering what tangible results coaching can afford you, here are five superstars who are in the arena, playing their hearts out:
1. Hitha Palepu's Speaking Career skyrockets with DREAM client TACO BELL
After a mega-successful launch of her new book, "We're Speaking – The Life Lessons of Kamala Harris: How to Use Your Voice, Be Assertive, and Own Your Story," multi-hyphenate influencer set off to rock a speaking tour and, having thoroughly prepared with my advanced coaching program for thought leaders, "Inspire with Enthusiasm," has both hit the road and hit the jackpot!
As her tens of thousands of her followers know, the only thing Hitha loves more than Madame VP is tacos from Taco Bell. And so, it was on a random mid week afternoon that I got this text: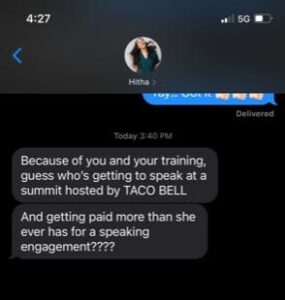 Doesn't this just make your heart sing? So inspiring!
​Read Hitha's Book, "We're Speaking"
2. Mindy Noll Launches BowMaven
Hemming and hawing is normal when you are sitting on a million-dollar business idea, and most people stop at the idea stage. That's why it's so gratifying and exhiliarating to watch a born entrepreneur finally GO FOR IT and launch their business. This week, I am beyond proud of Mindy Noll, who launched BOWMAVEN – a brand that features easy peasy everything-included kits for YOUR child to make their own bow clips and bow headbands, alone, with YOU, or at their own bow-party. With child-friendly monickers for tools like "the Bowie," this is the Sunday activity solution or bonding item that HAD to see the light. And just in time for Hannukah (and Christmas, of course!)- it has.
Order your bow kits here, for the little girls in your life: https://www.bowmaven.com
​
3. Lawyer Annie McAdams continues to fight the most noble fight – WINNING all the way – and to impress upon all of us the power of one person's determination to overturn the law.
. In the last two years, Annie has risen to 60 minutes and NY Times fame for accusing Facebook of allowing sex traffickers to lure young people through the company's platforms – and beating them in courts around the country. Facebook's parent company Meta says human trafficking is "abhorrent" and that it uses technology to "thwart this kind of abuse," but have yet to address what is happening on their platforms.
This woman is a powerhouse to watch and it is a joy to be on this journey as it continues to unfold. For anyone who ever watched a movie like Erin Brokovitch or The Blind Side and thought: "wow, what an incredible human being," I can attest that THEY WALK AMONG US, and they are dedicated to their own excellence in order to serve others with the serious of an Olympic champion.
Watch the NBC story on Annie and the case against Facebook here.
4. Nichole Perkins' Prima Foodie launches their meal planner:
With her lifestyle portal, Prima Foodie, already making a big difference in the world and teaching legions of fans how to live clean, elegant and whole – Nichole Perkins, founder, always knew she wanted to create a meal planner. Knowing how much her audience craves ease around cooking, and wishes to avoid that anxiety of wondering "what are we going to eat today?" – she has created a new 52-week Meal Planner (plus 2 bonus weeks) that offers a simple guide to help you plan your meals week by week. ​
​
Last week, the planner was finally unveiled. It is as gorgeous as it is useful, and that's another astonishing accomplishment and living proof that dreams not only do come true in the form of a business launch, but that the idea stream and flow of success just gets better and better.
​Order your Prima Foodie Planner
​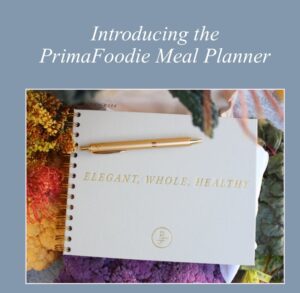 5. Eva Yazhari's book gets featured in

Goop

(AGAIN) and she is named to D CEO's 2022 edition of the Dallas 500.
I know I've spoken about Eva here a few times, but what can I say? She's easy to gush about – and just keeps rocking more and more@ This week, Eva was honored among the most influential group of leaders in Dallas by D Magazine. It is a testament to her work with Beyond Capital Ventures, Beyond Capital Fund, and The Conscious Investor which allows her to live on passion and purpose, and I could not be more excited that Eva and her work continue to get noticed and rewarded.
Plus, like Hitha, she has achieved the dream of becoming a published, mega-watt author and of launching a global speaking career. How inspiring is THAT?
​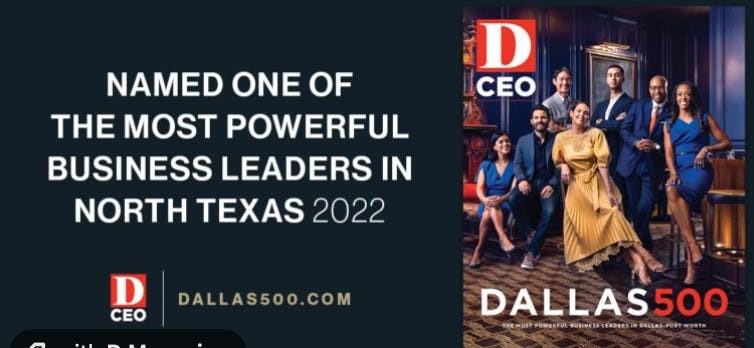 6. Oh, yeah, and my client,

Paula Kaplan

, won an EMMY!
​SHE WON AN EMMY!! It's not every day I get to work with people in the entertainment business. When I do – let me tell you, it is the biggest thrill for yours truly, for as you know I am a massive fan of television and film. To get a seat right on the court and a glimpse at the people who make Hollywood ….well, HOLLYWOOD, is amazing. But to see them win the big gold awards we all watch?? There is nothing quite like it.
​Paula has shot for the stars and now there she is, regaled, as she should be.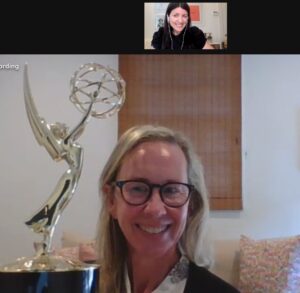 7. I could go on for days about superstars, but will end with special snaps to Yasmin Nouri,

founder of Beeya Wellness

and David Fudge,

founder of APLOS

for killing their sales goals for the season, too. They have worked so hard to be here, and the pay off and pride are so deserved.
​I have been richly blessed to work with powerhouses and see them through their obstacles to reaching the next levels of their success and to a profound sense of self knowing and of happiness. This collection of inspiring stories is a testament to the mindset, focus and dedication that has come through the marriage between coaching and persons who were determined to get to that next level, and I know two things:
– the best is yet to come.
– the same is available to you.
And with that, I would like to mention once again that new spots became available this week for Elite Private Coaching with me. Only one spot is left. If you think you are ready for this work, I hope you'll request a consultation, and we will take it from there.
To your success,
Coach Keren
​
P.S. Interested in talking about your big dreams and what coaching can do to help you fulfill your potential? Schedule a Consultation: https://calendly.com/kereneldad